6 Cool Socks For Motorcyclists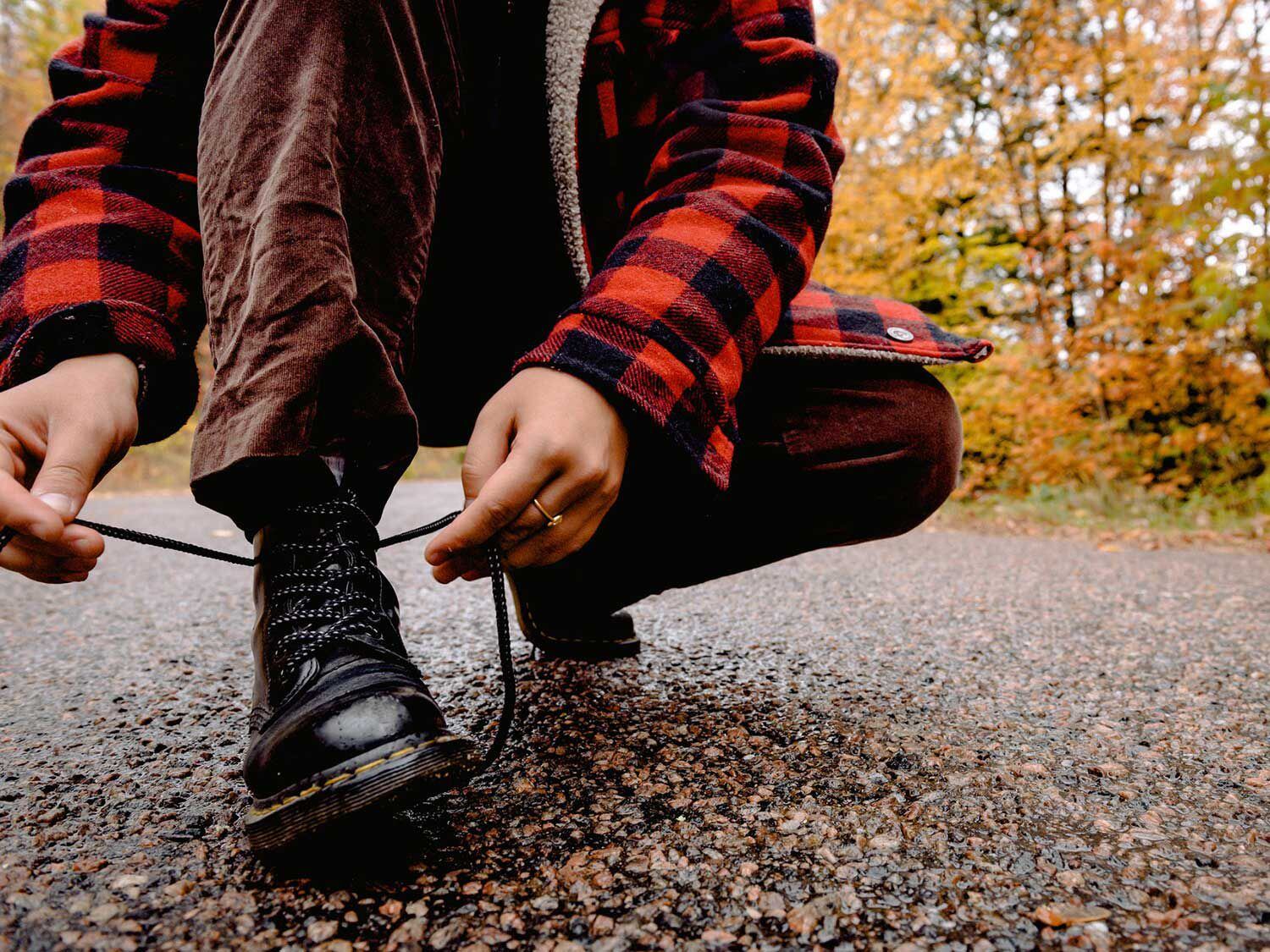 It's a good idea to gear up for colder rides by keeping your extremities protected. Warm feet will go a long way toward a more comfortable ride. (Harrison Haines from Pexels/)
Some might not appreciate the power of a good pair of socks. If your feet get cold or start feeling wet—that's it, there goes your comfort level, and even your peace of mind. This goes for whatever you're doing; whether you're on your bike, at work, or just out and about, taking in the world. Don't expect those hole-ridden, loose tube socks to cut it when you're out in the cold. This year, we've invested some time to suss out some cool new socks so you can invest in gear that will keep your tootsies warm, cozy, and comfy. Your toes will thank you sooner rather than later for the upgrades.
Harley-Davidson Men's Ultra-Cushion Wool Riding Socks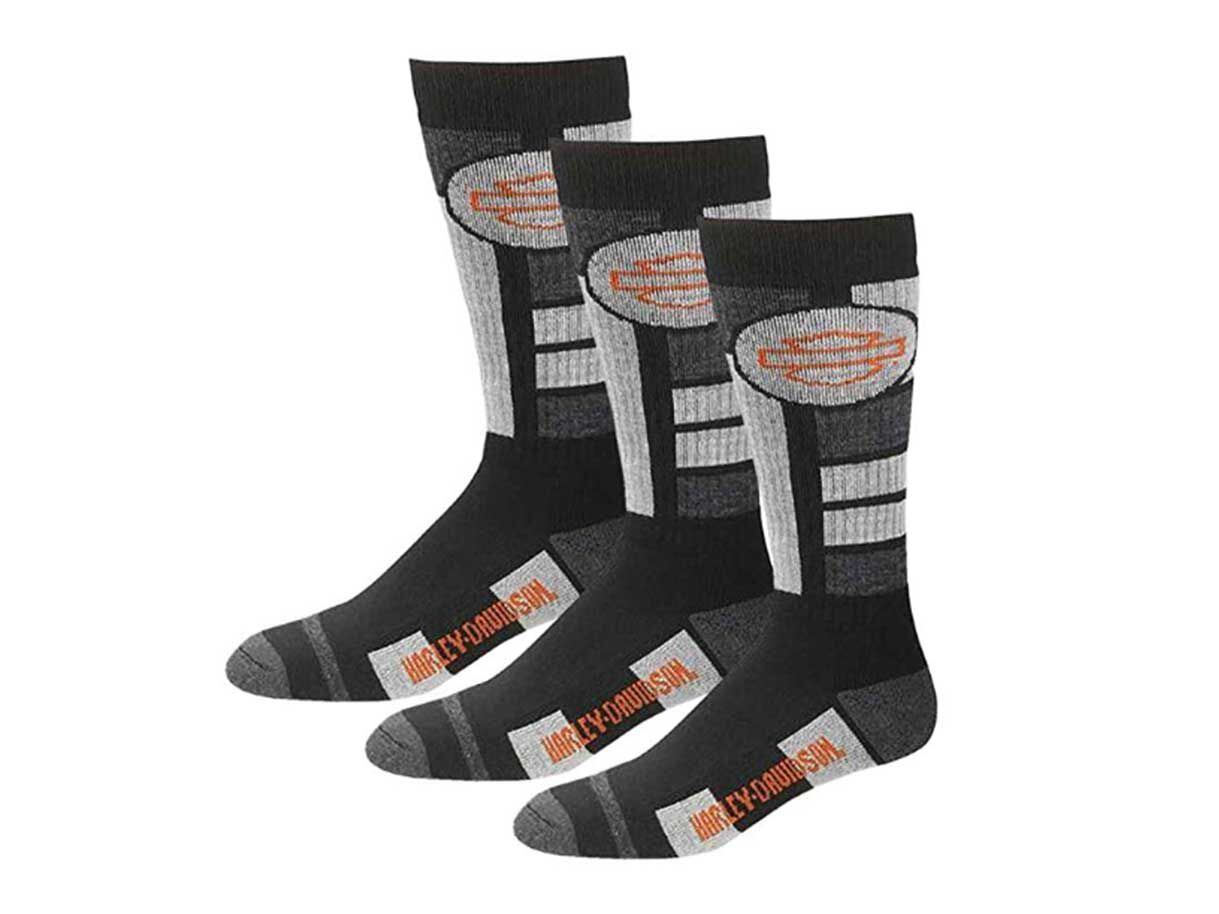 Full function and solid style for your feet. (Amazon/)
Look no further than Harley for some of the most comfortable riding socks that not only look damn good but also produce all-day warmth and comfort. The Ultra Cushion socks are constructed of premium merino wool which offers natural moisture-wicking properties that will keep the socks dry for the long ride ahead. An embedded arch support adds to the socks' comfort level, as it reduces fatigue on or off the bike. There's also a comfortable added cushion and reinforced heel and toe protection built right in.
Klim Mammoth Sock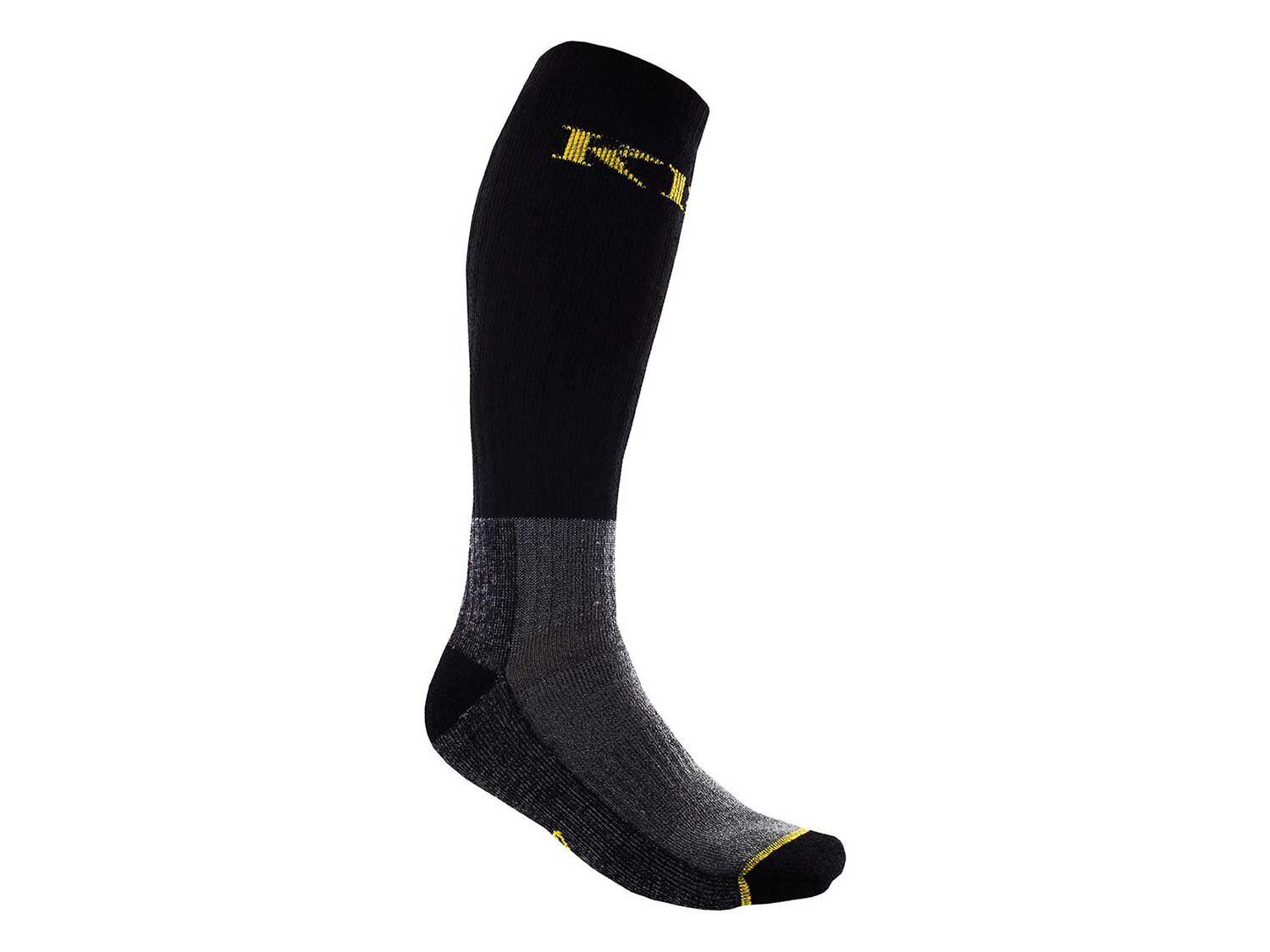 The best bet to work with your Gore-Tex boots. (Amazon/)
When a performance clothing company such as Klim says that a pair of its socks are the warmest and thickest in its lineup, you better believe they are. The Mammoth socks are technically designed to enhance the performance of Gore-Tex boots to wick moisture away from the skin, allowing your tootsies to stay warm and dry even in the nastiest of weather conditions. The 100 percent terry construction adds a level of warmth as well as a high level of thermal retention.
Alpinestars Thermal Tech Racing Socks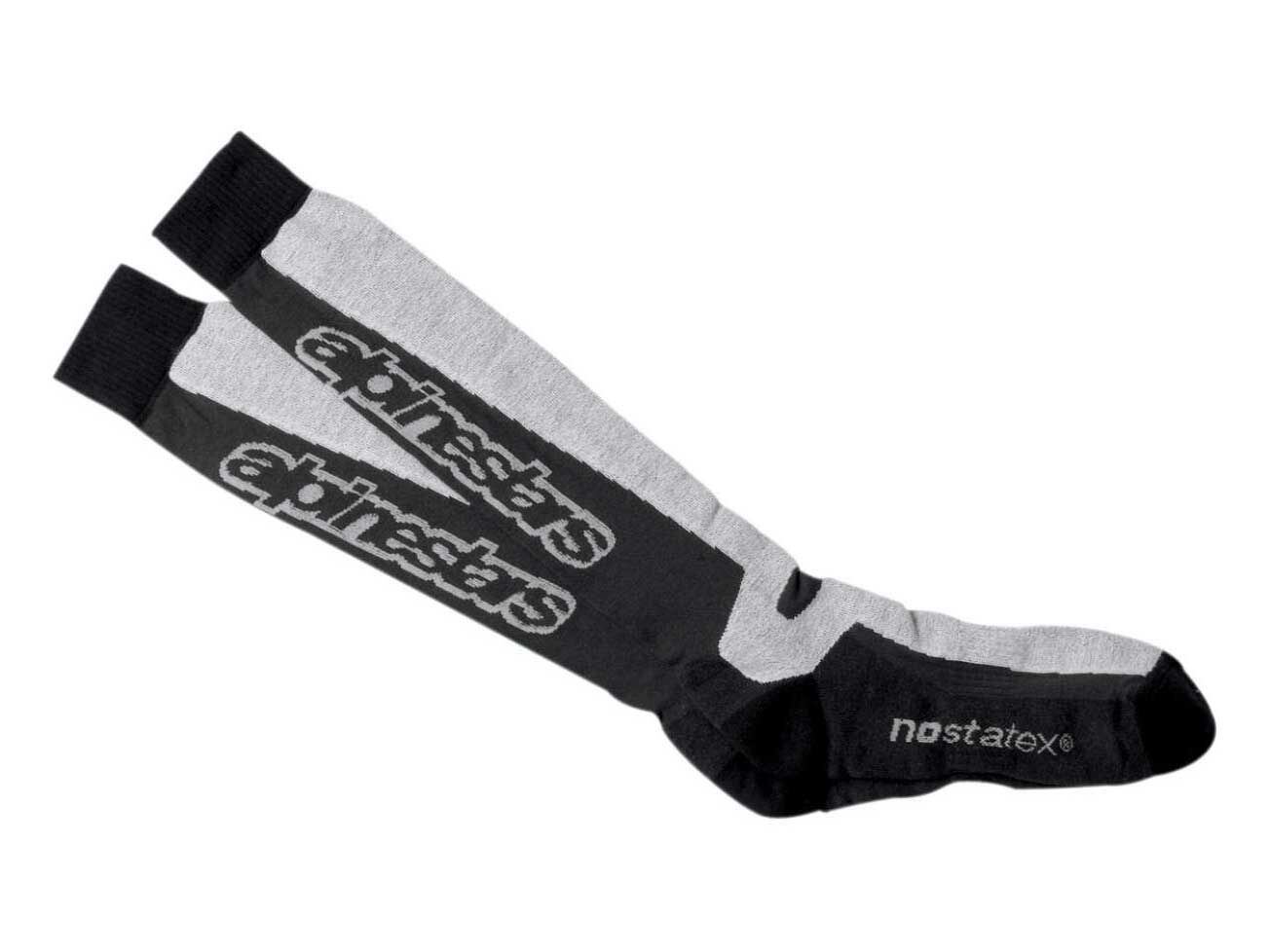 A-Stars' Thermal Techs give you knee-high coverage and moisture-wicking capabilities. (Amazon/)
Just because a sock boasts it's one of the warmest on the market, that doesn't mean it can't be breathable as well. Alpinestars' Thermal Tech sock has been specially designed to deliver warmth as well as a breathable feel thanks to a Nostatex silver yarn sole, which is a moisture-wicking knit fabric that actively pulls wetness away from the skin. This creates an antibacterial, odor-free layer that conducts heat uniformly around the skin, resulting in a surface free of weird, annoying hot spots. A ribbed design reduces bunching at the heel and ankle, which makes this sock just as comfortable in shape as it is thermally enjoyable to wear.
Carhartt Cold-Weather Boot Sock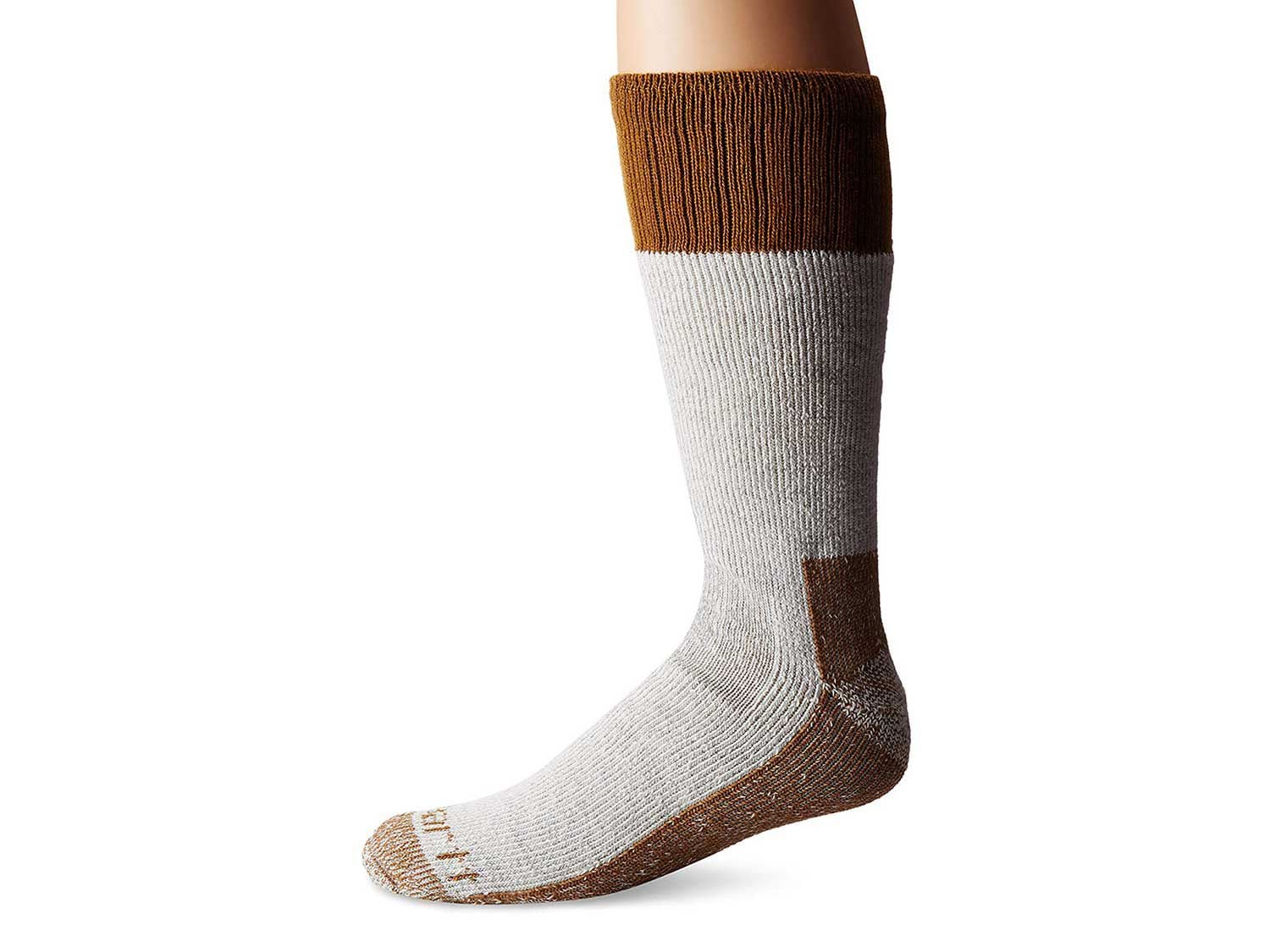 Tough yet fully cushioned, boot-high comfort for your feet. (Amazon/)
Carhartt delivers high-performing workwear for those who don't want to settle for anything less than the toughest stuff. If you plan on doing any riding this winter or plan to spend extended time outdoors or on your feet at work, you'll want to keep yourself stocked in Carhartt's cold-weather boot socks. They offer fully cushioned, maximum padded protection for all-day comfort no matter what you've got on the schedule for the day. These boot socks naturally keep themselves fresh with odor-fighting properties, so your feet won't have that cold, soggy feeling. All this good stuff is built right into durable socks that will last just as long as your favorite riding boots.
FXR Mission Performance Socks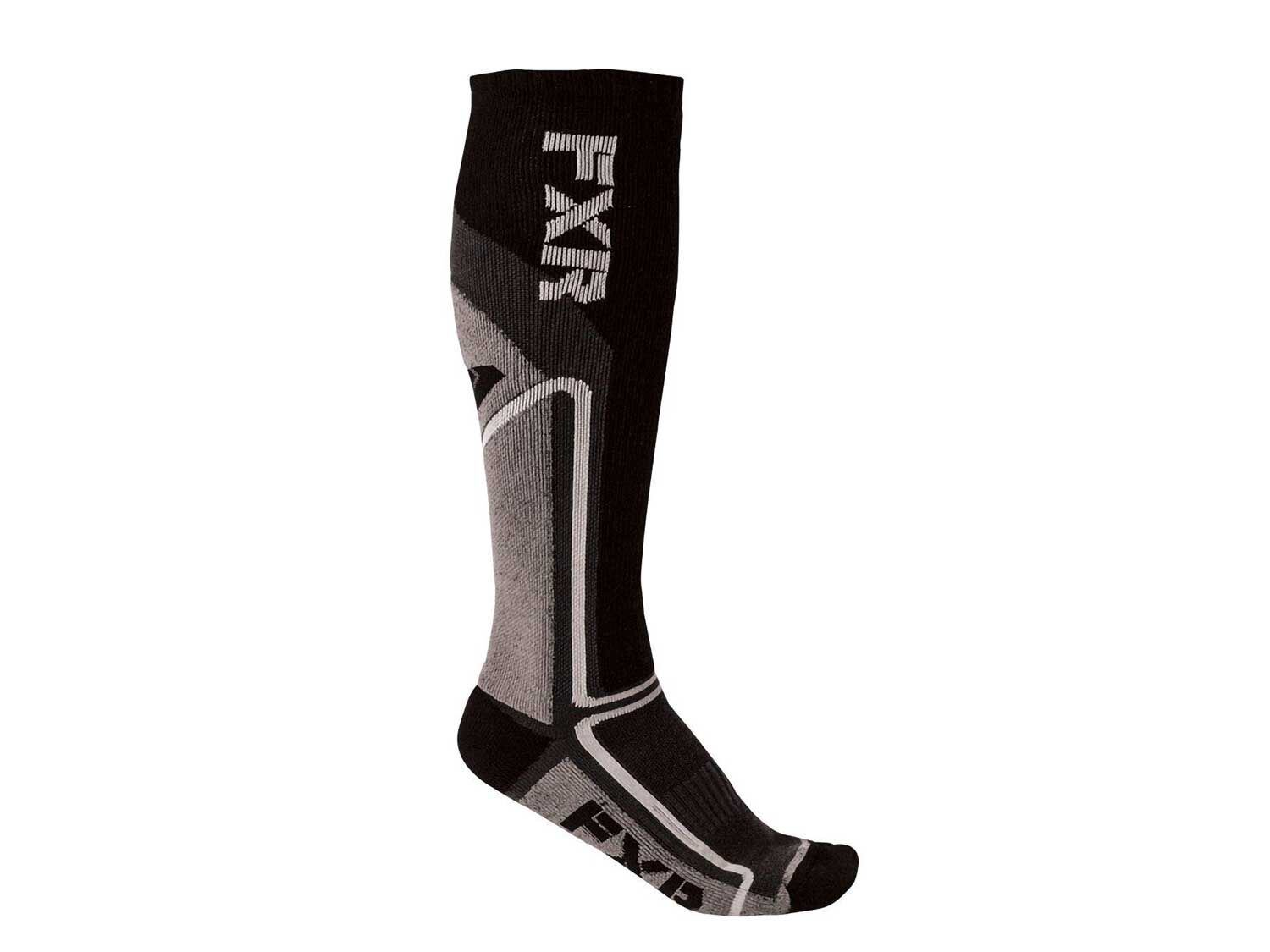 Wool delivers the warmth and an elastic cuff keeps them put. (Amazon/)
The merino wool and synthetic blend of FXR's Mission performance socks allow them to provide a high level of warmth, as well as increased stretch and shape retention. Reinforced nylon areas add to the socks' durability. Ribbed arches and ankle supports keep the Mission one of the most comfortable socks out there, and an elastic welt cuff top prevents annoying slippage. These might ring up as pricier than other comparable socks on the market, but they sure do boast some impressive features aimed at keeping your feet happy during these colder months.
Stance Harley-Davidson Eagle Socks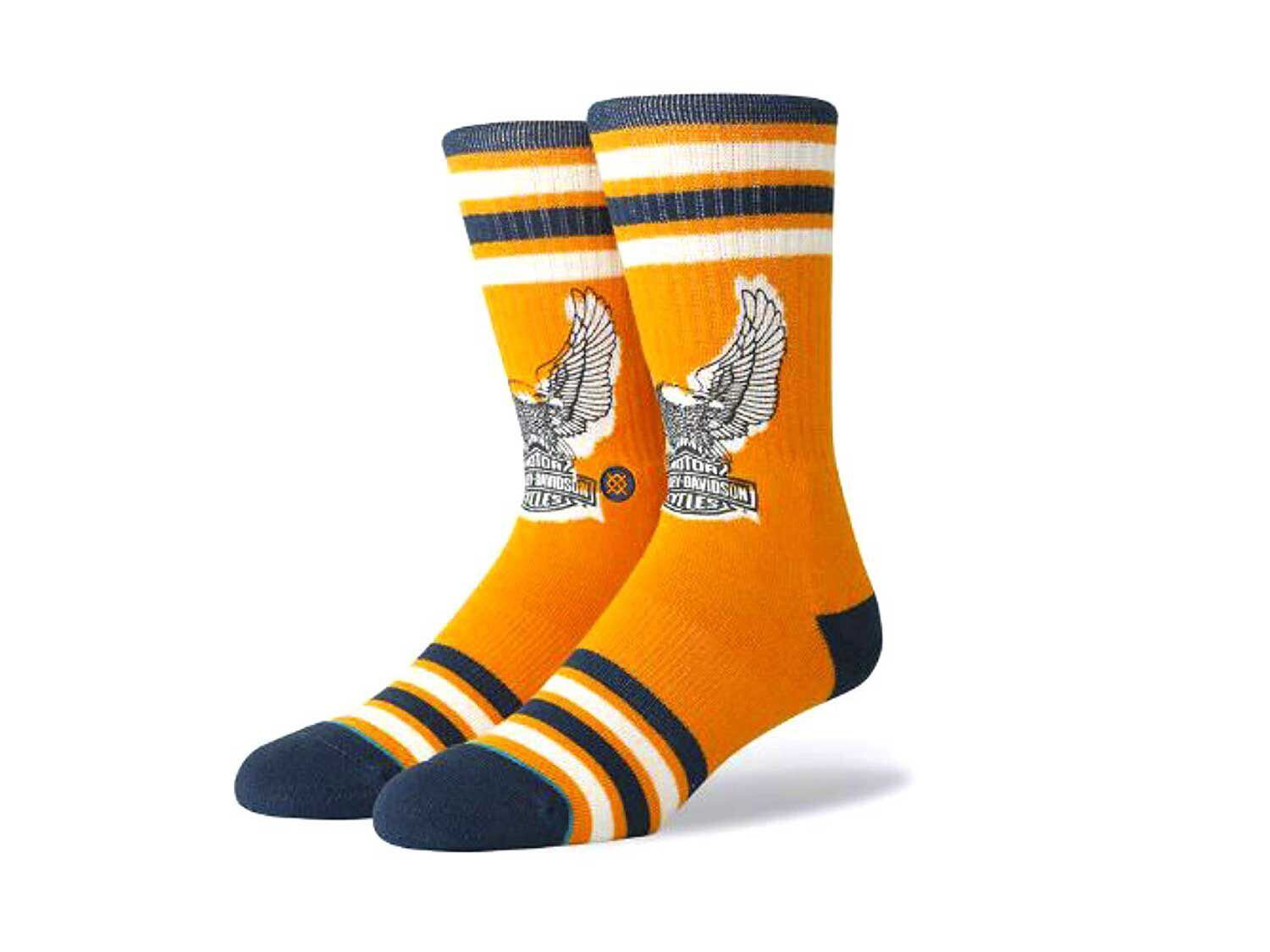 Quality, style, and substance. (Amazon/)
Stance always brings the fire when it comes to ultracool socks fit for everyday wear. Quality is always on tap when it comes to a pair of this highly regarded hosiery, and just to make its offerings even more appealing, Stance now carry officially licensed H-D socks to better match your swag.