Books And Movies For Motorcyclists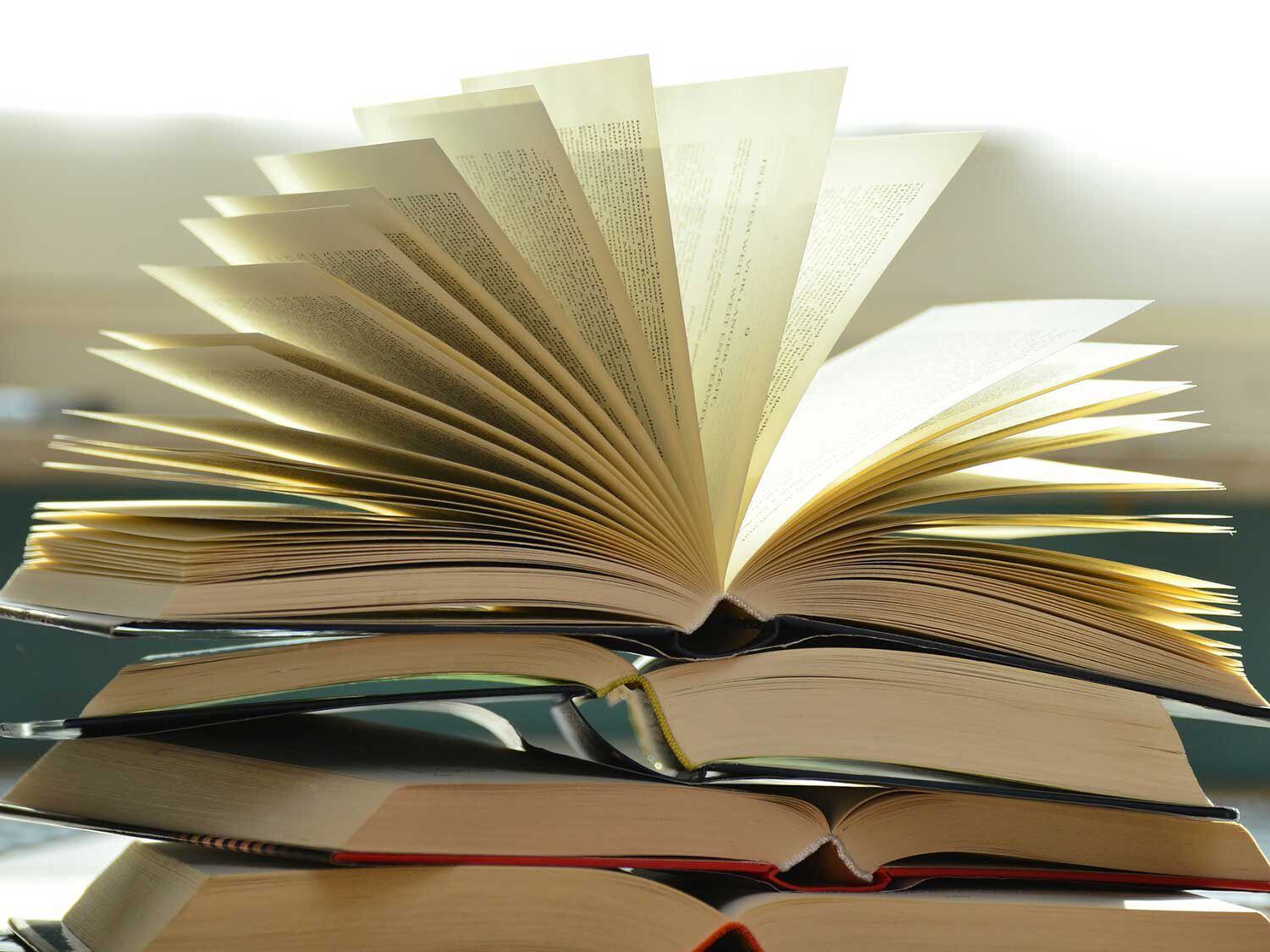 Dig into these fascinating books and movies while marking the days on the most awesome calendar around. (Congerdesign from Pixabay/)
There's nothing like having a good book to dive into during your downtime. It doesn't have to be some 1,000-page, super-brainy volume on classic poetry or anything either. There are plenty of selections to choose from that revolve around your favorite pastime—motorcycling. From learning about the history of your favorite brands, to gaining inspiration for how to turn maintenance into an enjoyable habit, it's all right here in this batch of cherry-picked book and DVD selections.
Get yourself something new to read or to watch over the off-season and get a better insight on your favorite motorcycle, learn how to take better care of it, and take a look into the collection of one of the coolest guys to ever ride a motorcycle!
McQueen's Motorcycles: Racing and Riding with the King of Cool by Matt Stone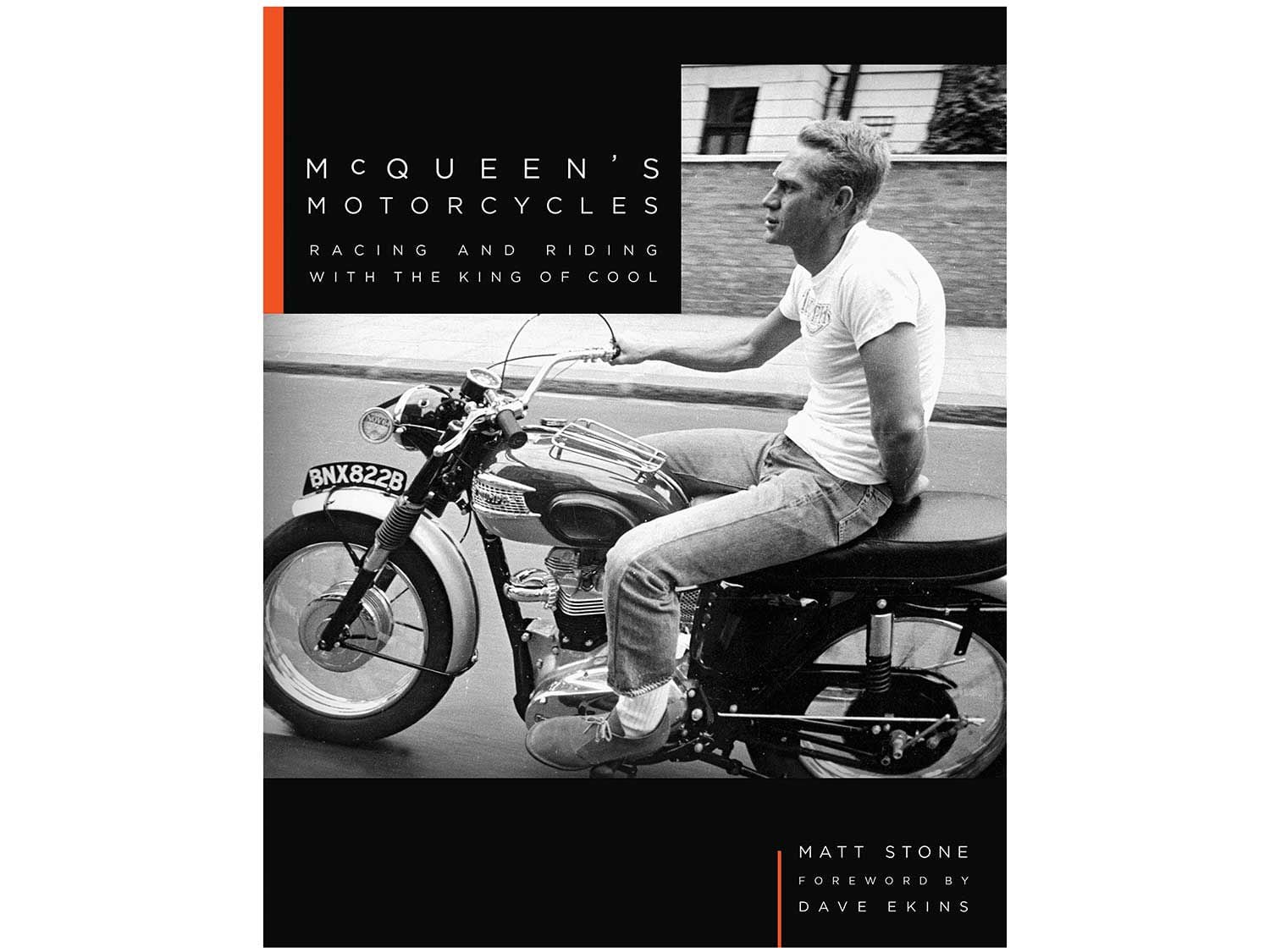 A rare inside look at Steve McQueen's personal bikes. (Amazon/)
Take a look inside the late, great Steve McQueen's garage and check out some of the bikes that he personally owned and rode. From Harley-Davidson, Indian, Triumph, Cyclone, BSA, and Ace motorcycles, he dug them all, and it's so cool to see the particular models he loved enough to call his own. This 160-page hardcover book is perfect for any motorcycle fanatic's library collection. It's informative, and oh so much fun to look at. Keep it on the coffee table, because you're going to want to flip through it during every commercial break of whatever it is you happen to be watching.
2020 Bike EXIF Custom Motorcycle Calendar by Chris Hunter and Lee Klancher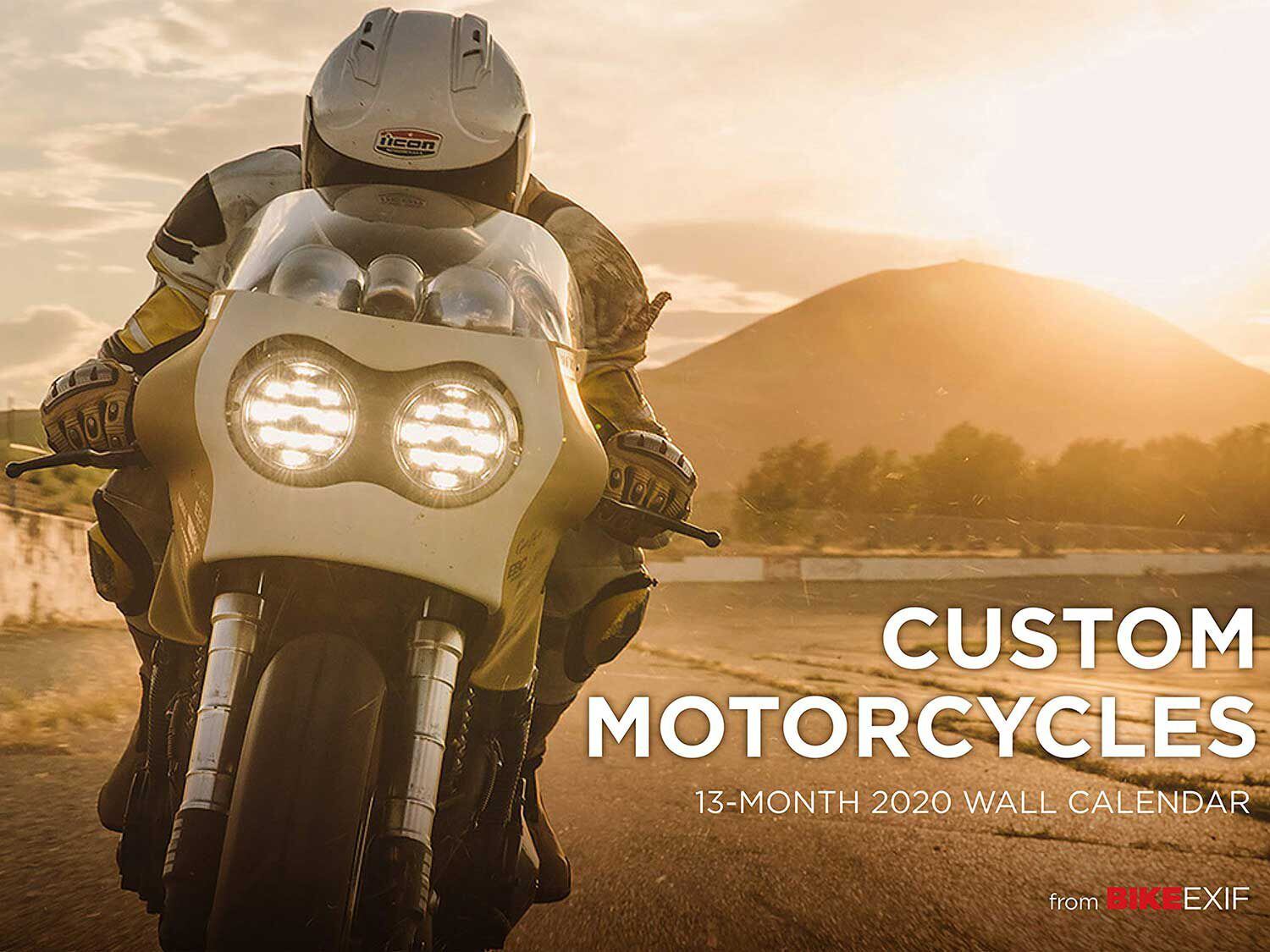 If this doesn't make your garage wall look cool, nothing will. (Amazon/)
The 2020 edition of the famous Bike EXIF wall calendar is a collection of 13 eye-opening new customs, including Walt Siegl's Ducati superbike, K-Speed's Honda Monkey café racer, and the custom Energica from deBolex Engineering. On the cover is "Colonel Butterscotch," Icon 1000's Suzuki Bandit, one of the most popular bikes seen on the Bike EXIF site. You'll also see a slew of cool BMW airheads from Renard and Vintage Addiction, and the radical Jackson Burrows 1960 Harley-Davidson Super 10. Stick this 17 x 11.3-inch masterpiece on any wall for an instant shot of inspiration.
Indian Summer: The Original American Motorcycle Movie DVD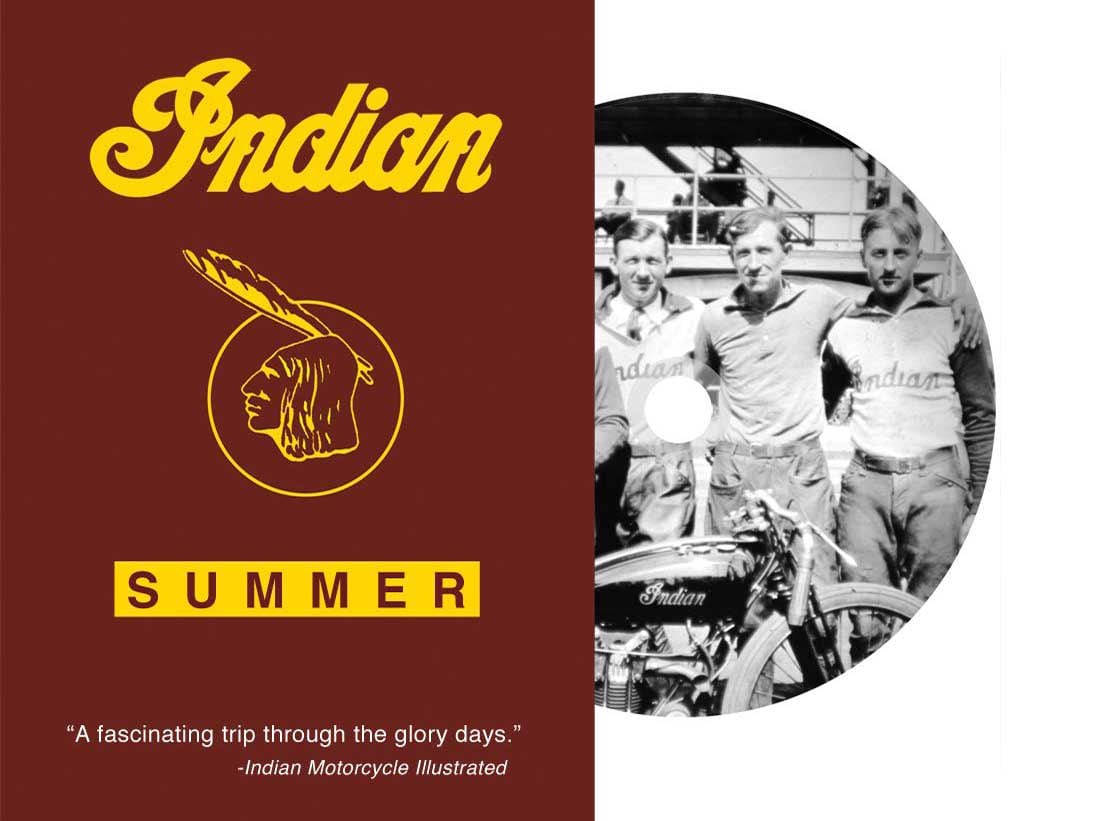 A deep dive into the origins of the Indian Motorcycle company. (Amazon/)
Documentaries are always a good way to spend an hour or two on the couch. They're a great source of entertainment, and who knows, you might even have an opportunity to learn a thing or two. Indian Summer is the only full-length documentary ever produced that covers the Indian Motorcycle company, and for those who live by these legendary machines, this DVD is an absolute must-have. Follow the story of the company's early days, and learn about the riders who helped catapult the brand into what it is today. There are some very interesting stories here just waiting to be heard.
Zen and the Art of Motorcycle Maintenance: An Inquiry into Values by Robert Pirsig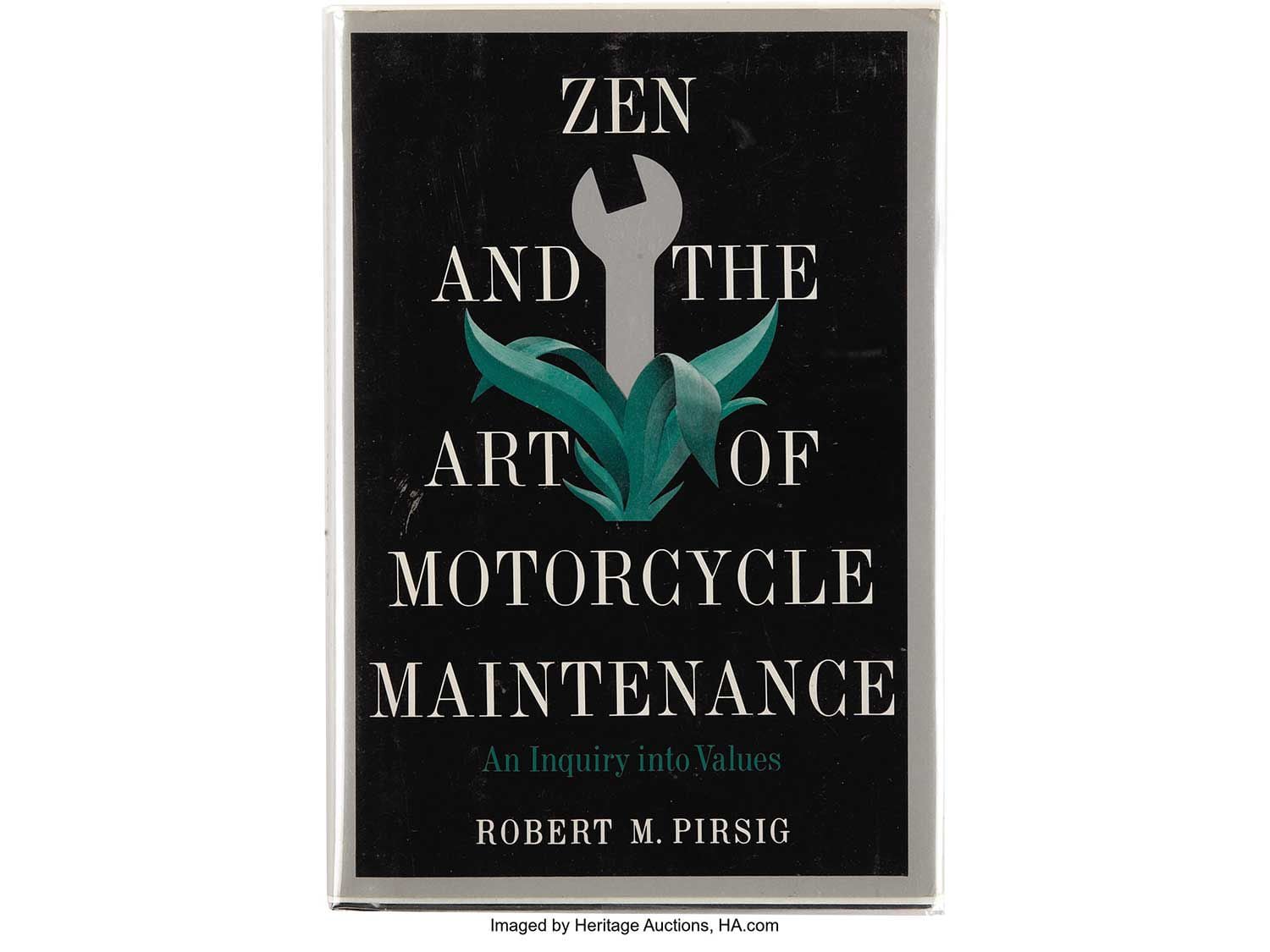 A classic read for motorcyclists, rebooted and deconstructed. (Heritage Auctions/)
This book was an instant best-seller when it was first released in 1974, and it is still hailed as one of the most revered books among motorcycle enthusiasts. This newer edition features an introduction by the author, important typographical changes, and a reader's guide that includes discussion topics, an interview with the author, and documents detailing just how this book was originally put together. Some live by the feeling of freedom of riding, while others equate that same feeling when it comes to the practice of maintaining their machine. This is a great read for motorcyclists looking to find a better sense of inner peace when spending time on or off their bike.
Harley and the Davidsons DVD Box Set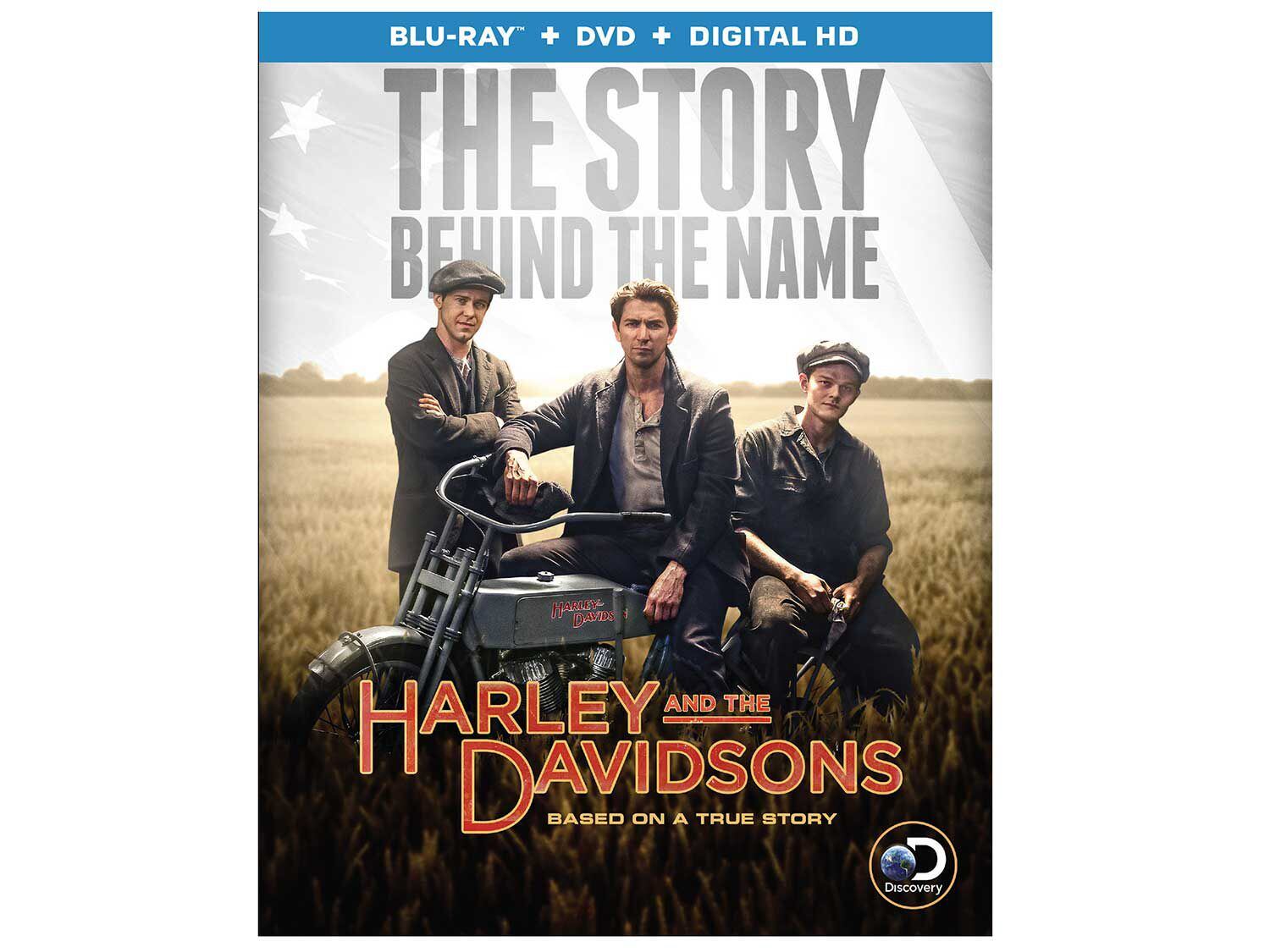 A juicy history of one of America's most iconic brands. (Amazon/)
Those who prefer to watch livelier, scripted biographical movies to a more straightforward documentary-style film will get a kick out of the storytelling that Harley and the Davidsons delivers. This movie—or rather, miniseries—tells the story behind one of the biggest names in the motorcycle industry. The box set includes four Blu-ray discs that add up to a total running time of 246 minutes—that's more than four hours to enjoy. This is the perfect stocking stuffer for anyone who even remotely enjoys the motorcycle culture, let alone those who live the life every single day.