IMS Announces Championship Winners Of 2020 Custom Bike Show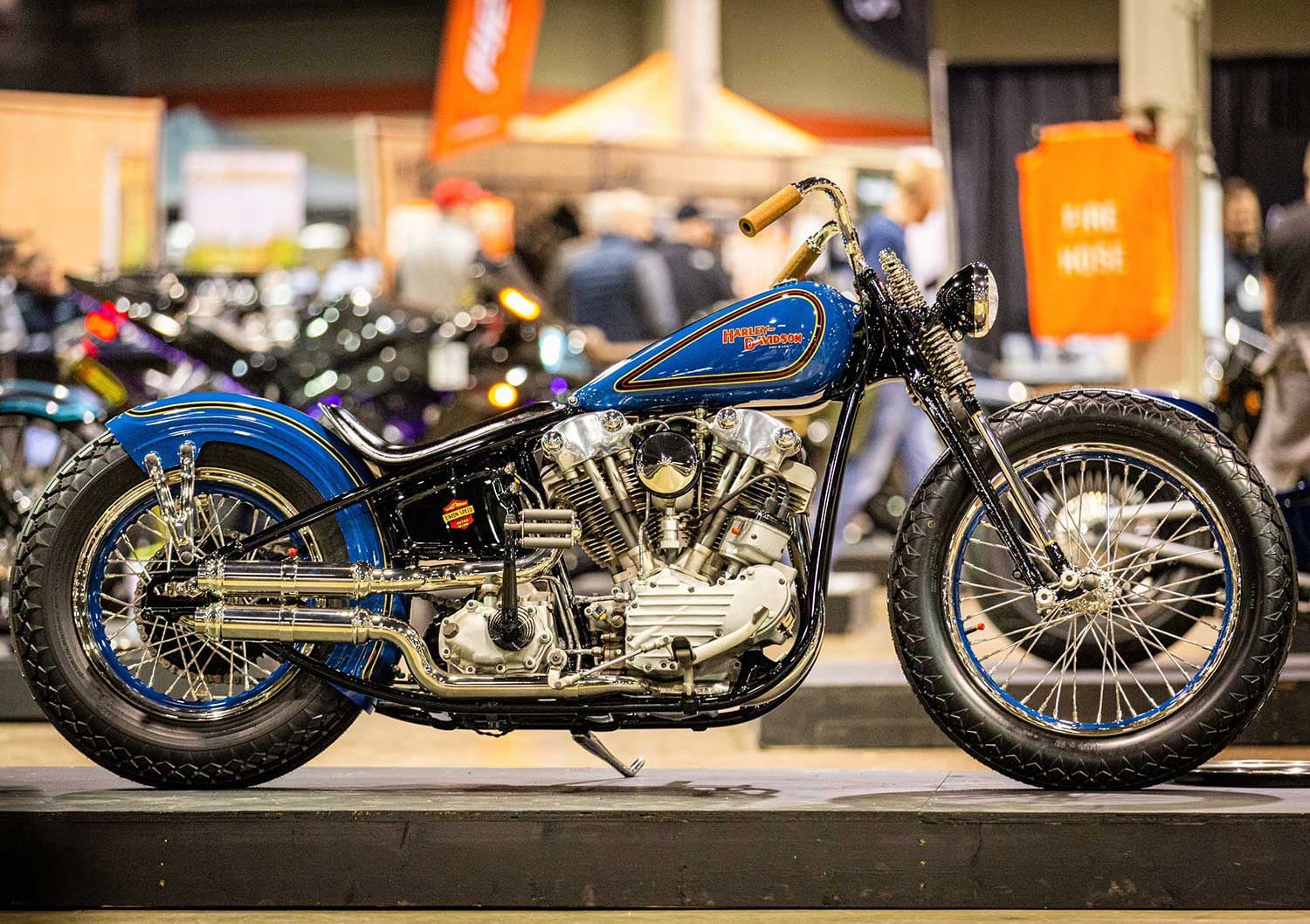 Jordan Dickinson of Union Speed and Style was crowned US champion (and Freestyle winner) for his 1947 Harley-Davidson Knucklehead, entirely handmade from raw materials, with a one-off frame and hand-hammered gas tank, fender, oil tank, and fender struts. (Manny Pandya/Progressive International Motorcycle Shows/)
After eight cross-country stops in four months, with the grand finale in Chicago last weekend, the Progressive International Motorcycle Shows (IMS) has announced the ultimate winners of the 2019/2020 J&P Cycles Ultimate Builder Custom Bike Show (UBCBS) Championship. Minneapolis-based Jordan Dickinson of Union Speed and Style snagged the top prize as US champion for his immaculate 1947 Harley-Davidson Knucklehead custom, beating out hundreds of other builders who competed for a shot at the championship round on February 9.
Related: 2019 Long Beach IMS Custom Show Winners
The winners in each of the categories from all eight cities in the 2019/2020 tour all qualified for the championship round where a panel of industry experts then awarded the top prizes (along with lots of cash to sweeten the win). Evan Favaro of Speakeasy Motors won in the Custom Classic category, Chuck Conrick of DA Performance snapped up the top prize for Custom Street, and Jordan Dickinson won for Freestyle.
Related: 2020 IMS Cleveland Custom Bike Show Winners
"I am honored to be named the US champion by the builder community," said Jordan Dickinson, US champion of the 2019/2020 UBCBS. "I hope to inspire others to get out there and start building themselves."
More info at: motorcycleshows.com/UBCBS.
Custom Classic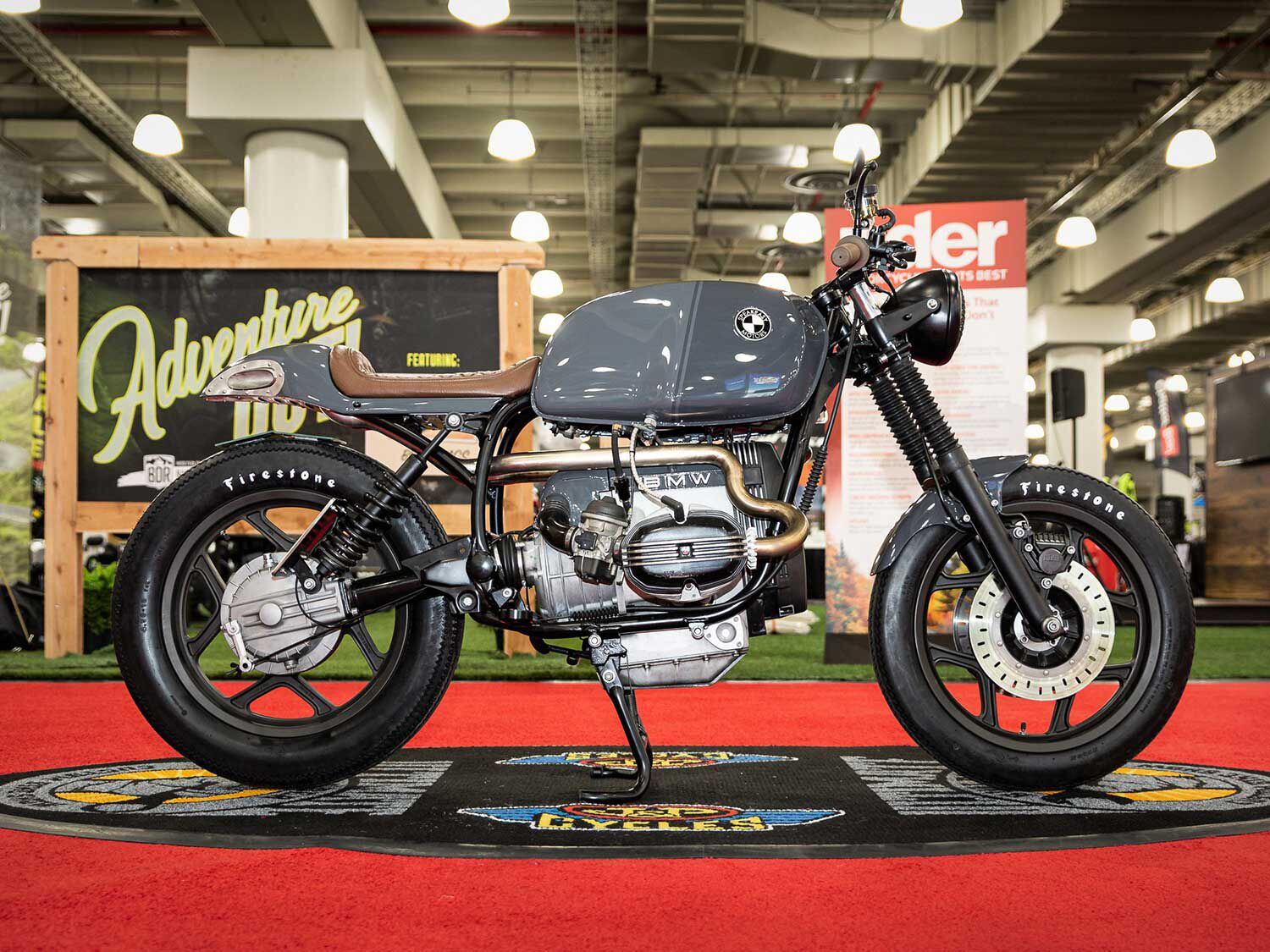 New York-based Evan Favaro of Speakeasy Motors grabbed first place in Custom Classic with a 1991 BMW R100RT café racer custom packing a stainless steel exhaust and a handmade custom tailsection, stripped frame, and more. (Manny Pandya/Progressive International Motorcycle Shows/)
Related: 2020 Denver IMS Custom Bike Show Winners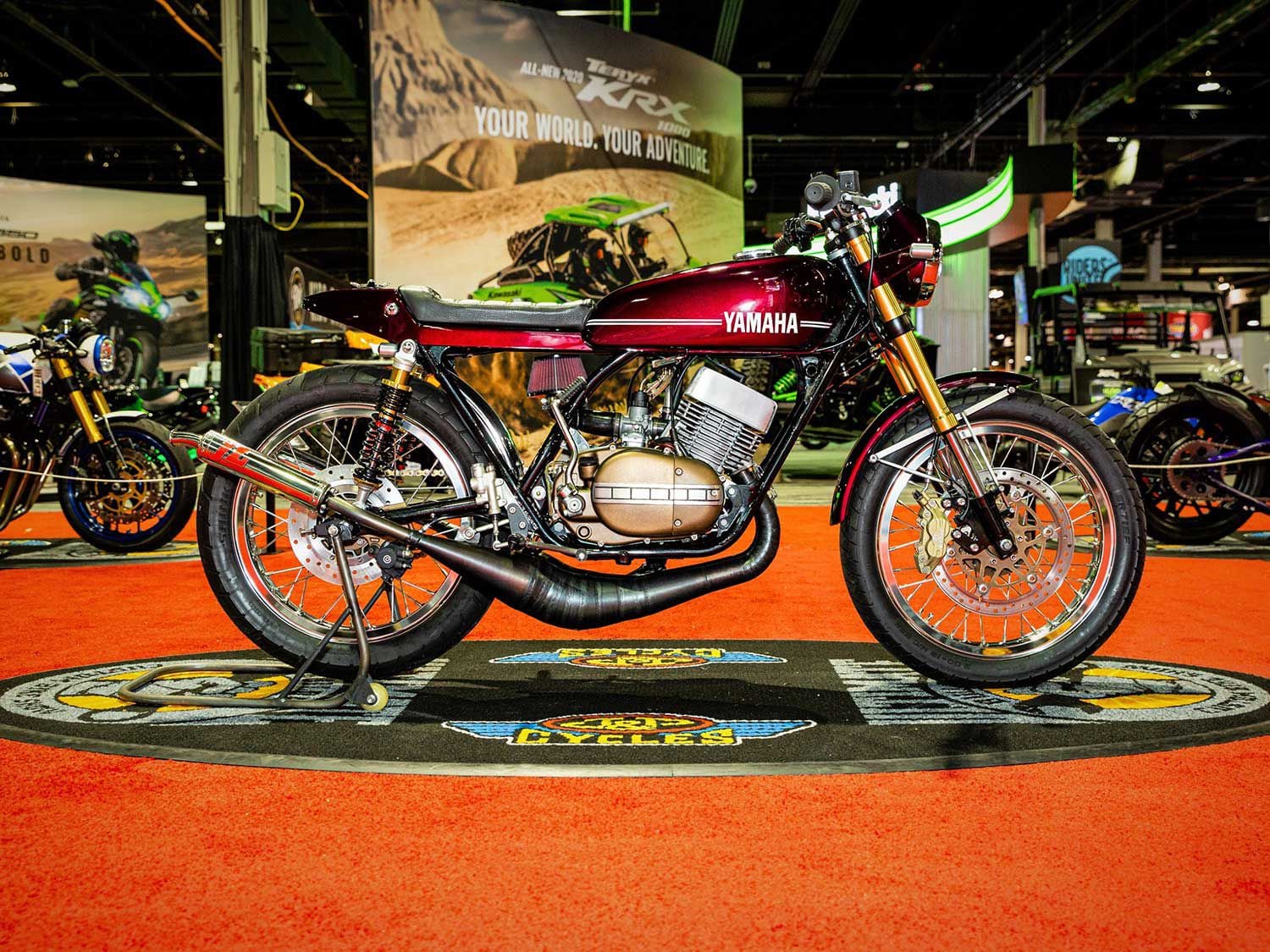 Runner-up in Custom Classic was taken by Jake Shellito who rolled out this super-clean 1974 Yamaha RD350 sporting cool touches like a handmade oil tank and tailsection, and a Yamaha R5 fuel tank. (Manny Pandya/Progressive International Motorcycle Shows/)
Custom Street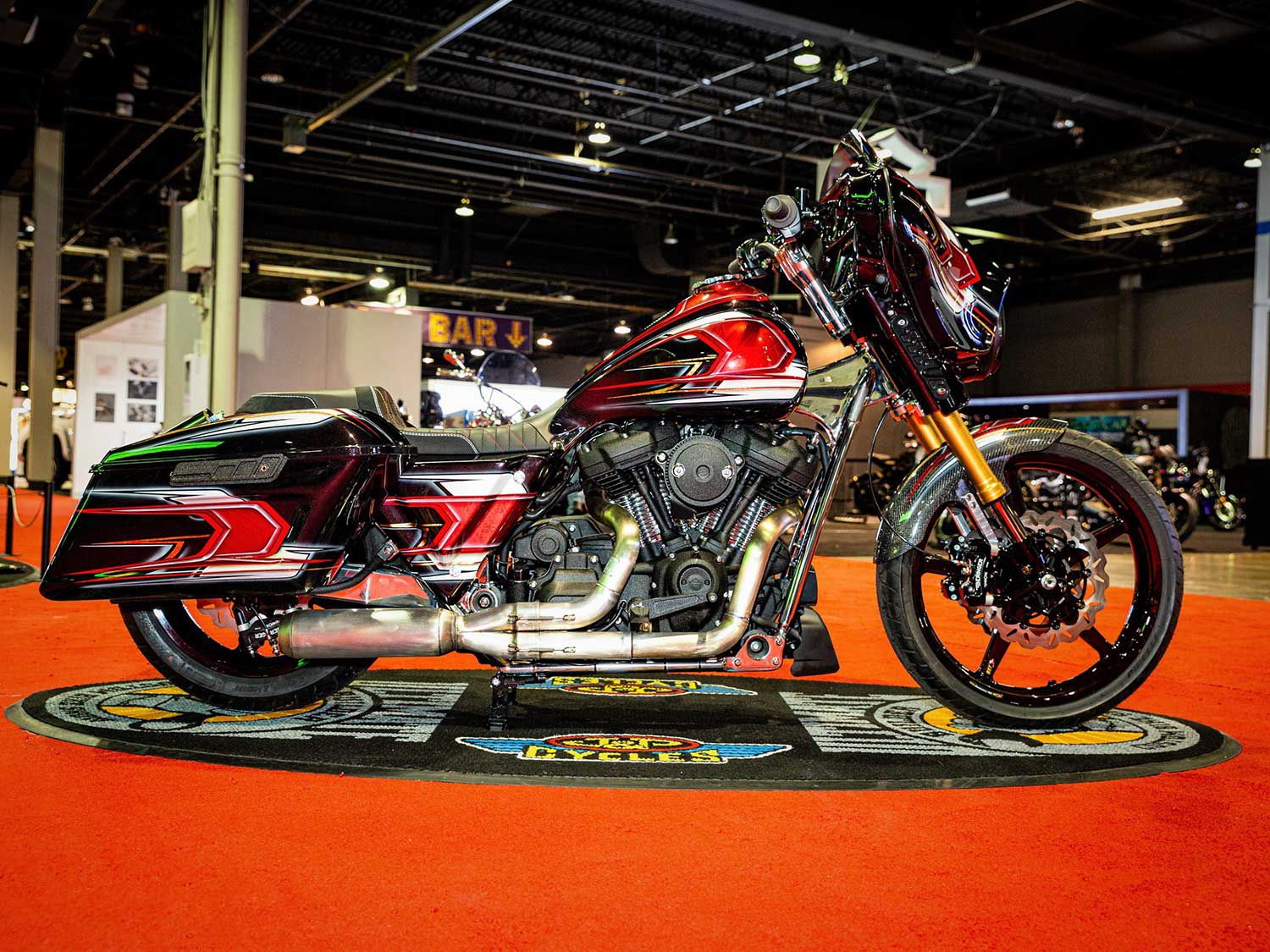 Another Chicagoan, Chuck Conrick of DA Performance got first place for his 2018 Harley-Davidson Street Glide, painted by NSD Paintwerks. It's rocking a Hayabusa front end with a custom stainless steel frame with a 124-inch M-8 engine. (Manny Pandya/Progressive International Motorcycle Shows/)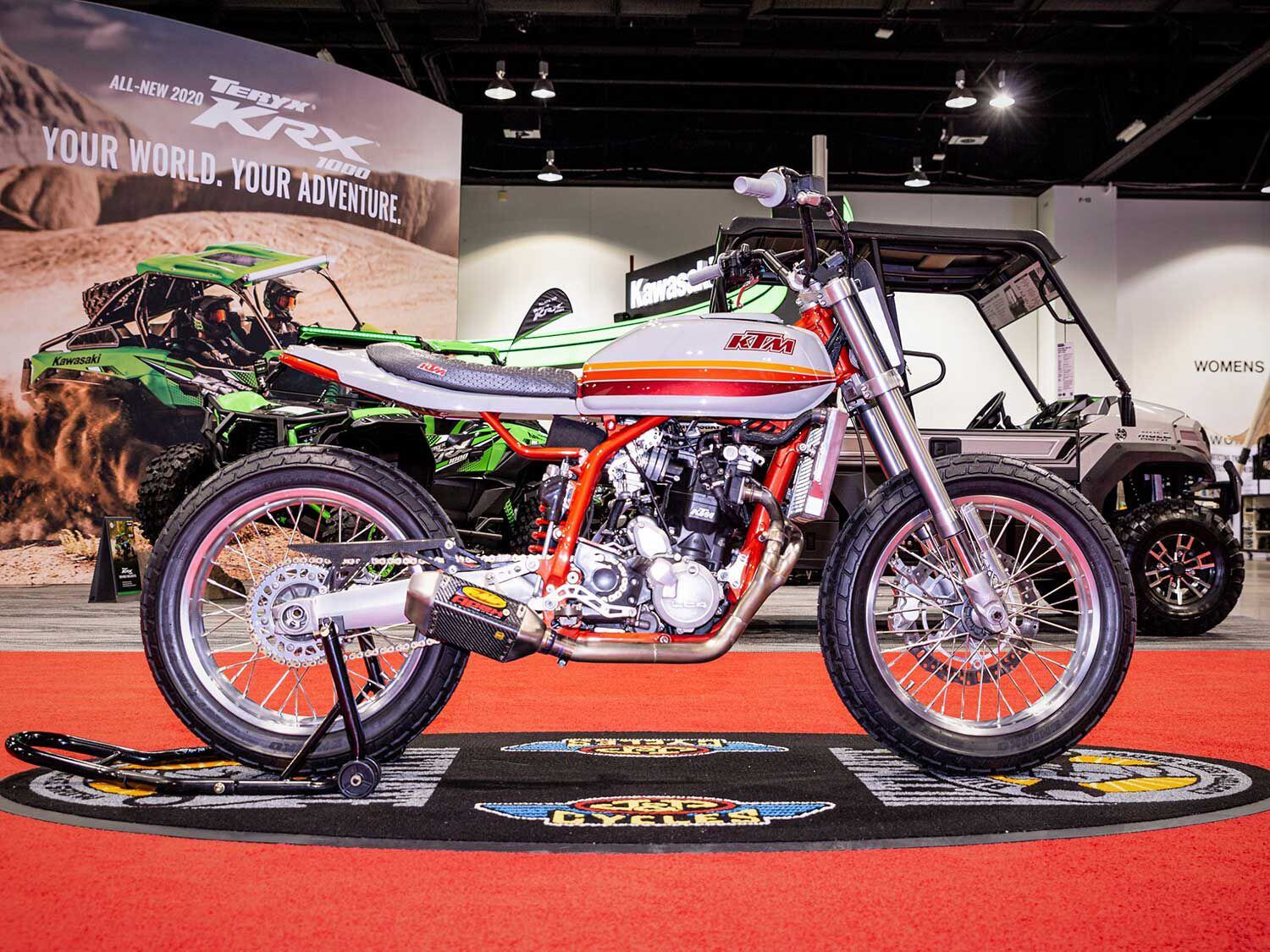 Runner-up in Custom Street was Garett Wilson of DubStyle Designs with a 2000 KTM Duke II boasting a narrowed CB400 tank, a reshaped Goon fiberglass flat-track tailsection, 19-inch Sun rims, Buchanan spokes, KTM hubs, and more. (Manny Pandya/Progressive International Motorcycle Shows/)
Freestyle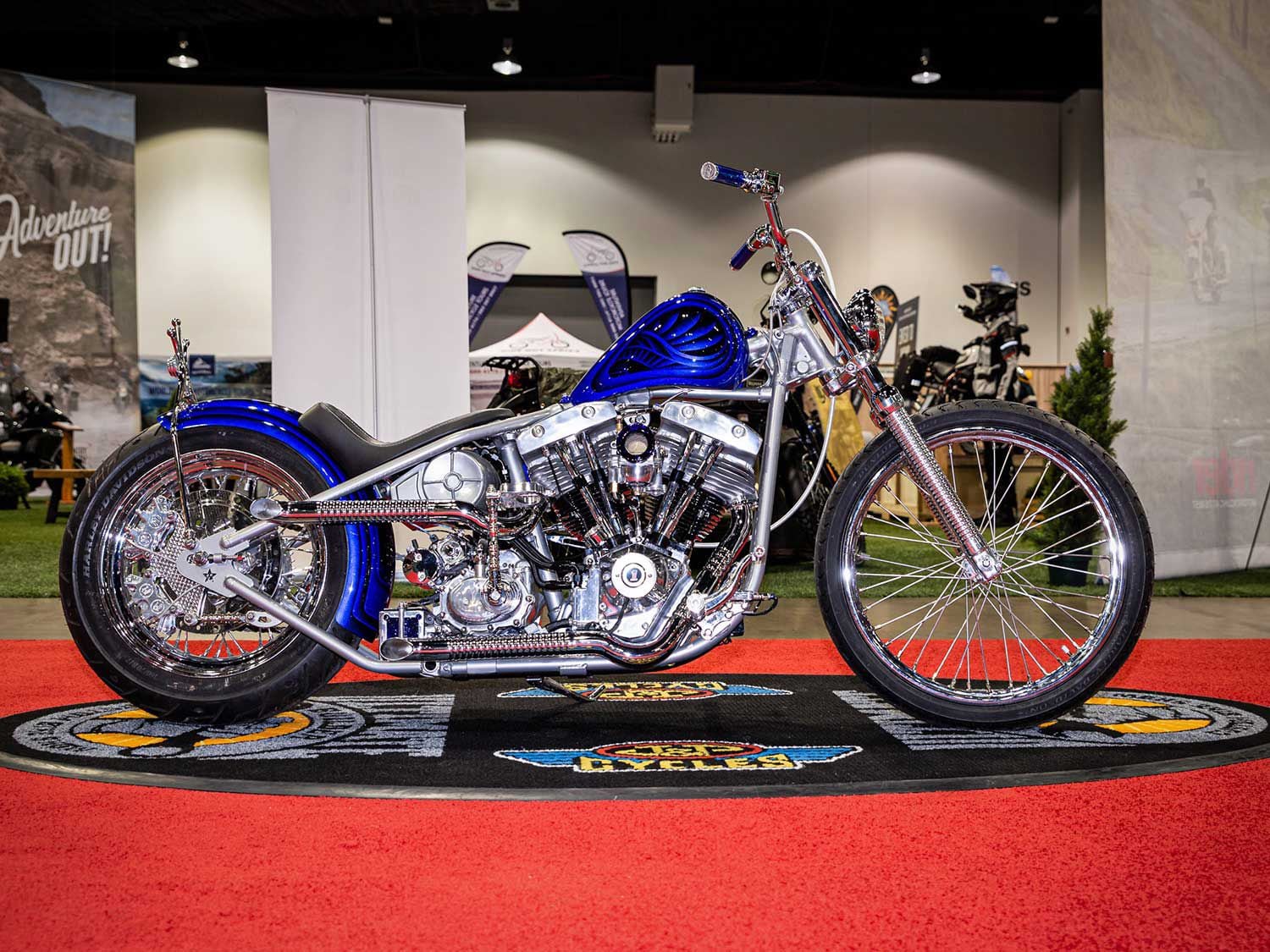 Paper Street Customs' Ryan Gore got runner-up in the Freestyle category with a 1978 Harley-Davidson Shovelhead capped by a handmade tank, stainless sissy bar, stained glass battery box, and suede seat by Curt Green on a hardtail frame (as mentioned before, Jordan Dickinson won first in the category). (Manny Pandya/Progressive International Motorcycle Shows/)