Roland Sands To Be Honored At 2020 Quail Motorcycle Gathering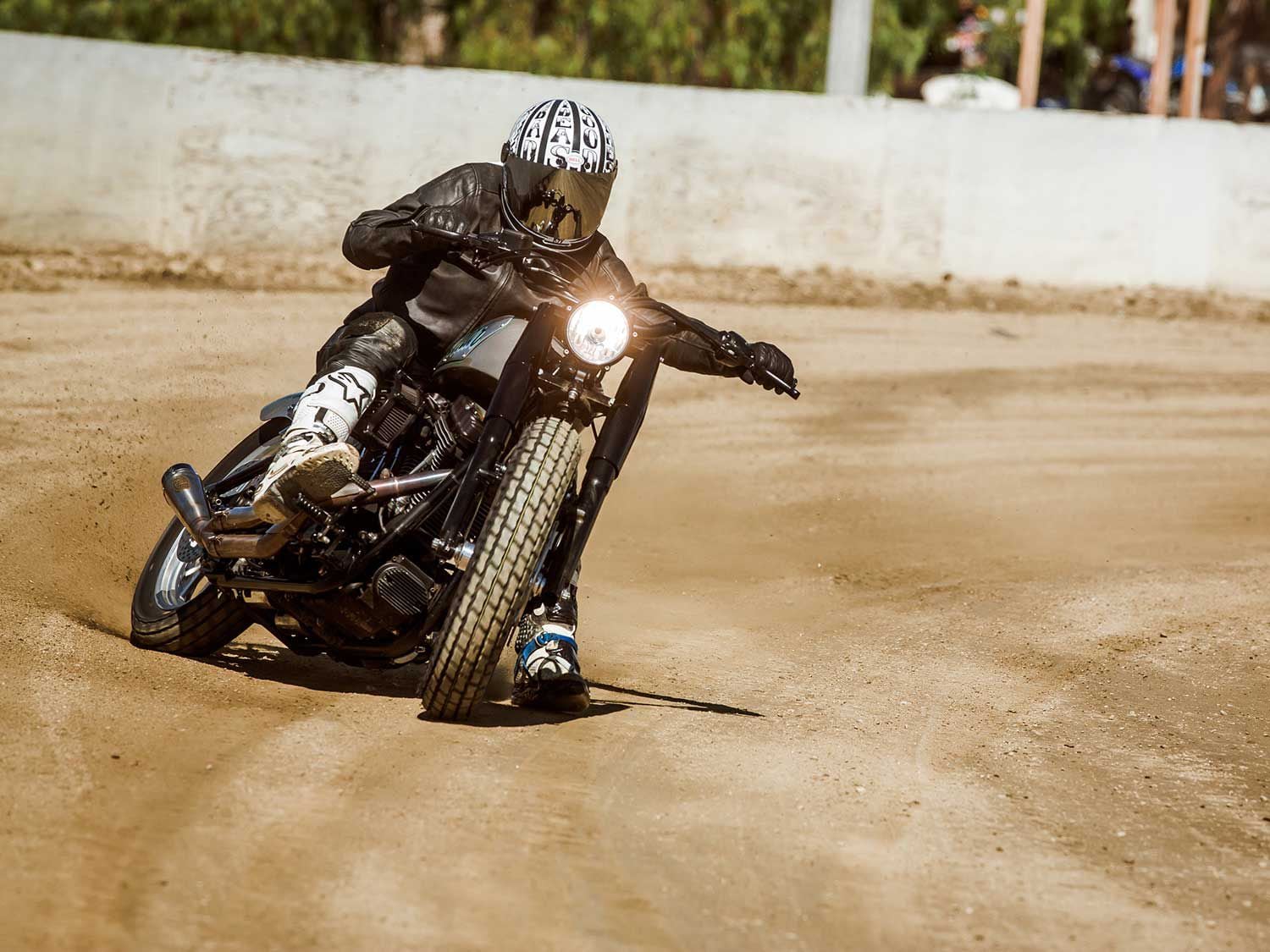 Racer, designer, and customizer Roland Sands will be named the Quail Motorcycle Gathering's Legend of the Sport at the 2020 event. (Roland Sands/)
The transformation from roadracer to custom bike guru doesn't seem like a natural, organic progression… Unless, that is, you're talking about Roland Sands. The Southern Californian may be better known for his super-clean cross-bred customs, but in the glory days before biker build-offs and social media, he was a hotshot roadracer while working for dad Perry at Performance Machine, designing Harley parts. Roland would win the AMA 250 Grand Prix championship in 1998, but after 10 years of pro racing, he'd had enough of the injuries. He took the skills honed at PM and went solo with Roland Sands Design (RSD) in 2002, and the rest is history. Roland's little motorcycle, accessory, and apparel outfit has become a moto-industry force, bringing high-performance customs as well as events like the Super Hooligan National Championship to the masses, helping grow motorcycle culture. So the Quail Motorcycle Gathering will be naming Sands as the 2020 Legend of the Sport at its 12th annual event.
Related: 5 Best Bikes To Ride To The Quail Motorcycle Gathering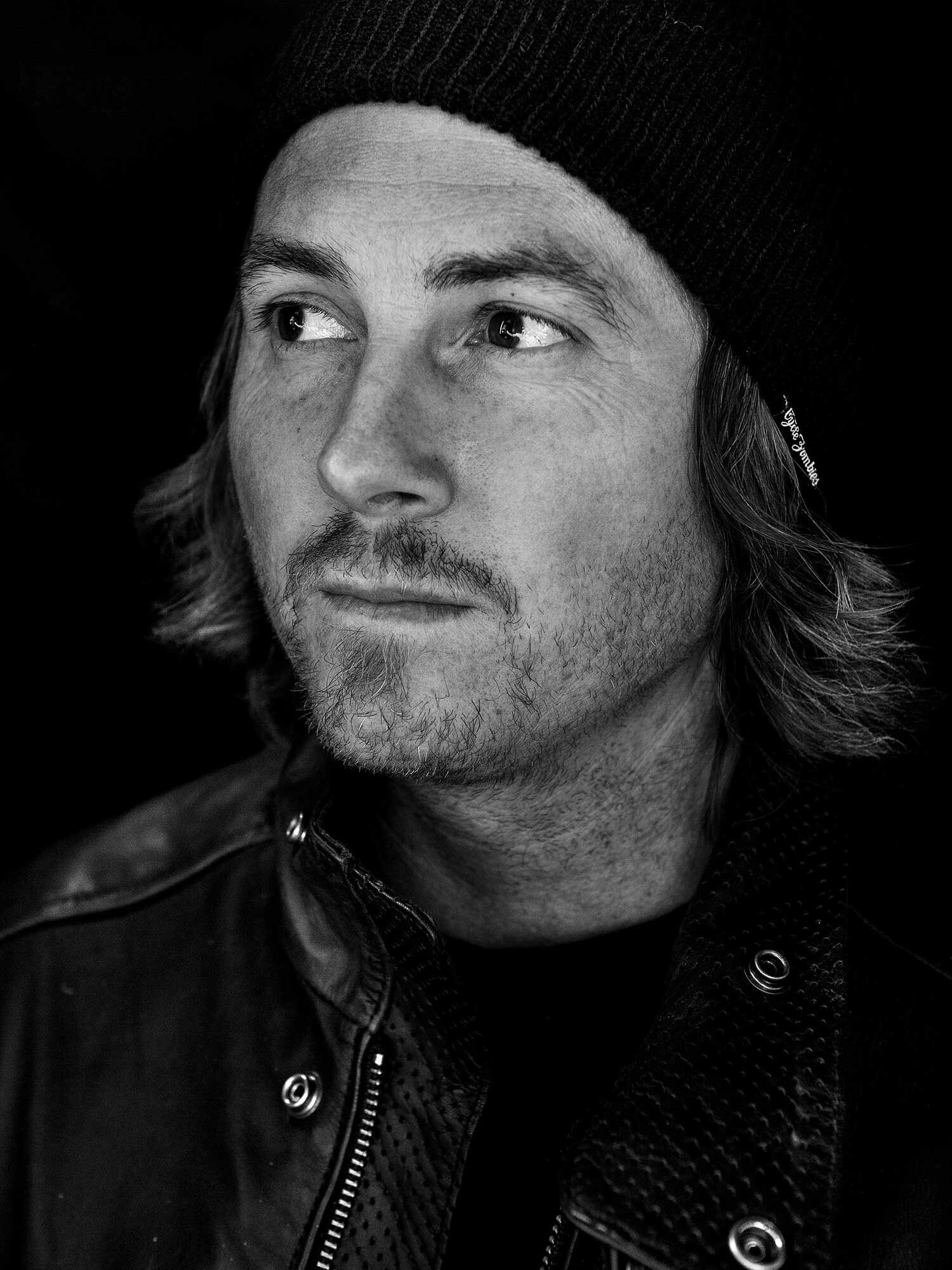 With his custom builds, gear designs, and now "motorcycle culture" events, Sands has become a prolific force in the moto world in a short time. (Lorenzo Richard/)
Previous honorees read like a who's who of 20th century motorcycle legends, with the likes of Kenny Roberts, Arlen Ness, and Malcolm Smith gracing the stage at the Quail Lodge, so Sands will be joining an epic two-wheel club when the so-called "premier motorcycle lifestyle event" honors him this May.
Related: The Ten Best Bikes Of The 11th Quail Motorcycle Gathering
"Each year, we recognize a Legend of the Sport for their achievements in racing and contributions to the sport of motorcycling," said Gordon McCall, director of motorsports for The Peninsula Signature Events. "In the past, legends have included Arlen Ness, Wayne Rainey, Malcolm Smith, and many more. This year, we have the great pleasure of adding Roland Sands to this epic list of influential people."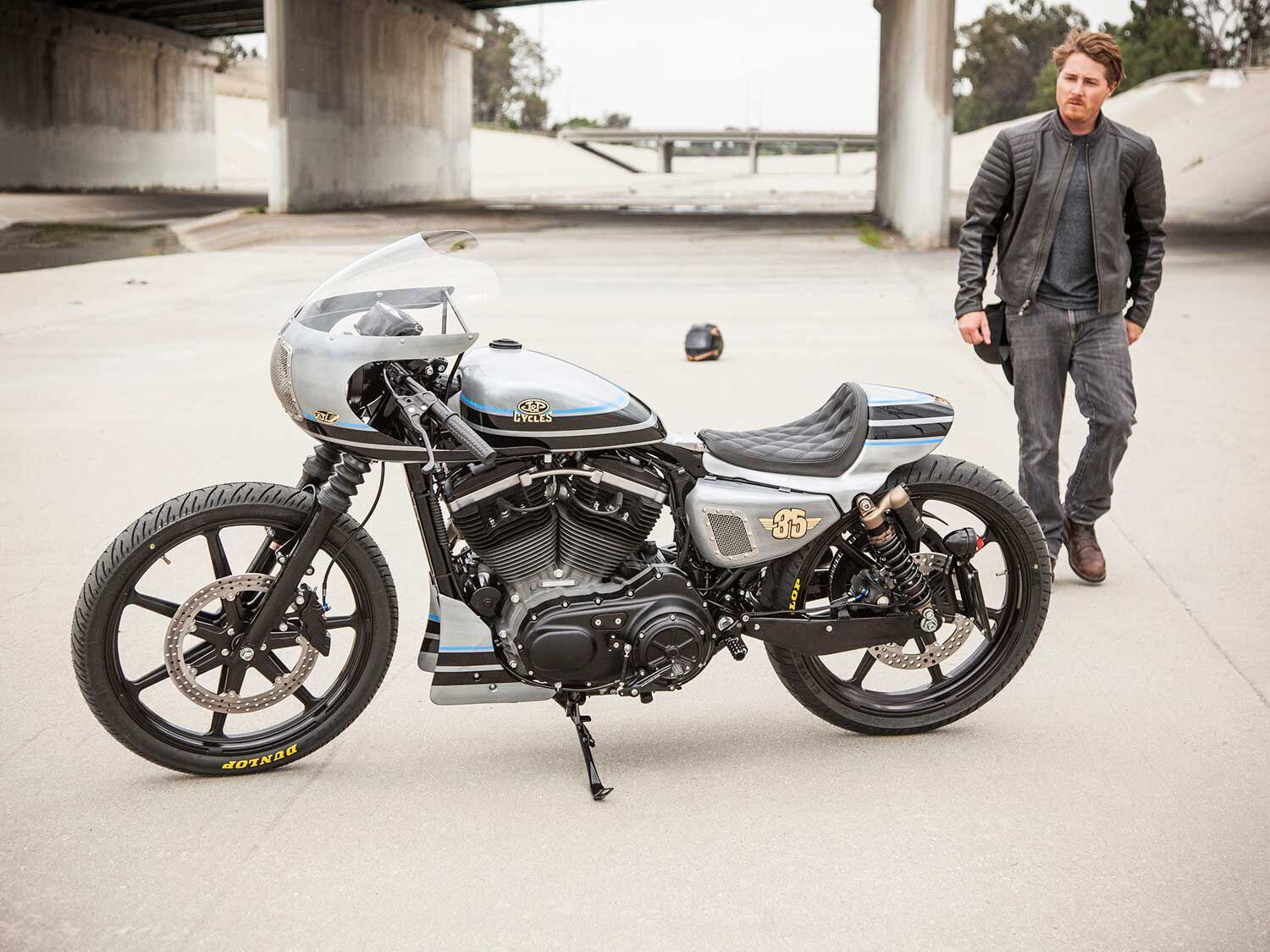 Sands' builds are always clean and flowing, with a nod toward tradition that's wrapped in an elegant, race-inspired aesthetic. (Roland Sands/)
Digging through old interviews, we found clips of a younger Roland saying "I've always naturally looked at motorcycles and wanted to change everything about them," which partially explains his immaculate motorcycle and product designs over the years. The craftsmanship hasn't gone unnoticed either, with Sands earning accolades like V-Twin Wheel Design of the Year, a Chip Foose Design of Excellence award, podium finishes at the World Championship of Custom Bike Building, a V-Twin Trendsetter of the Year award, and a Biker Build-Off championship on the Discovery Channel, among many others. Sands was also the 2018 Sturgis Motorcycle Rally Grand Marshal, and he's collaborated on builds with manufacturers as diverse as Harley, Honda, Ducati, and Triumph—and even built bikes for Anthony Kiedis and Brad Pitt.
Related: Arlen Ness To Be Named Legend Of The Sport At The Quail Motorcycle Gathering
Sands will take the stage during the show for a Fireside Chat to discuss his success with the crowd. No word on which if any of his builds will be displayed, but we have to believe there'll be at least a couple arranged on the golf greens.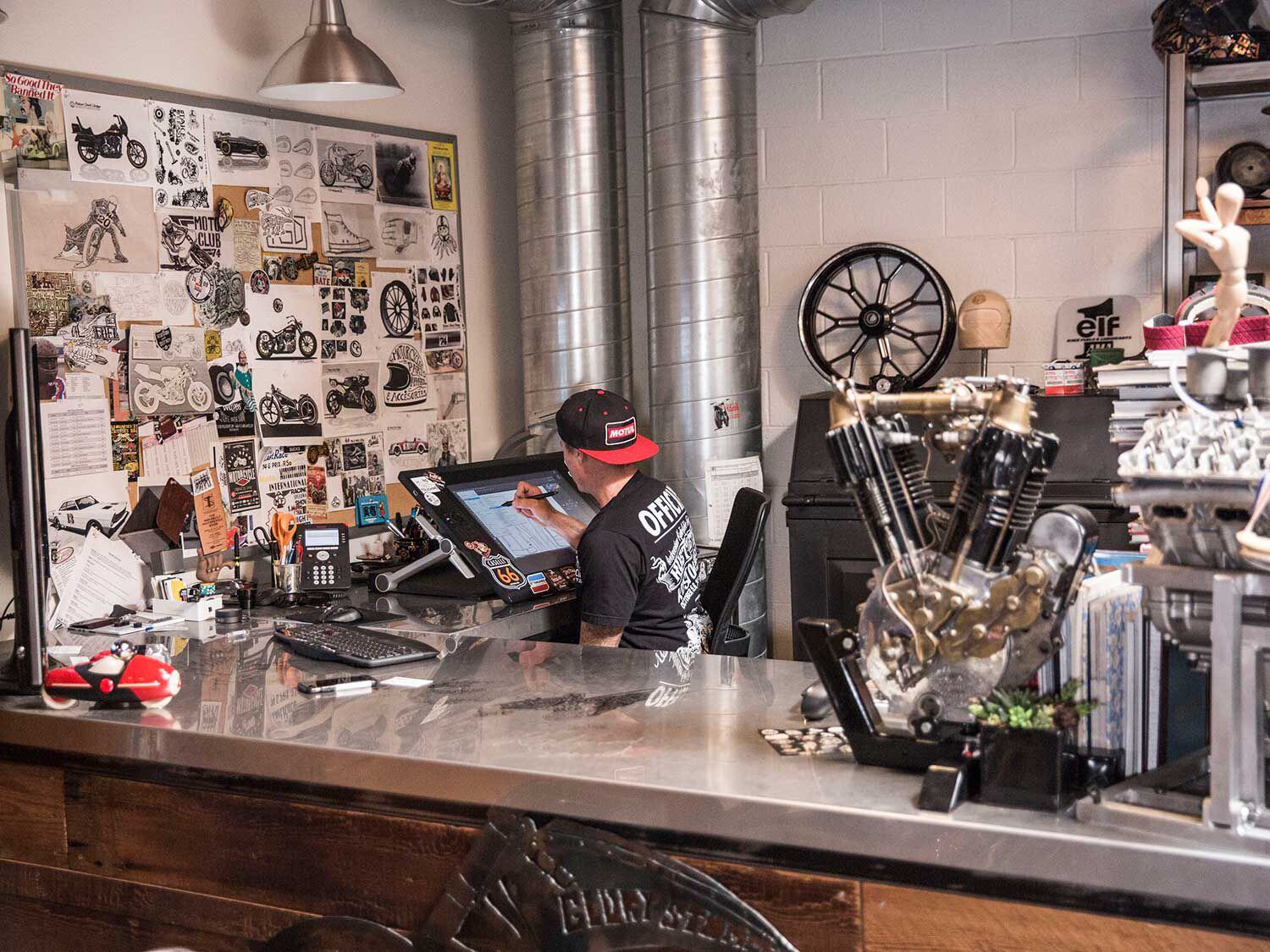 Between designing, building, racing, and event planning, Sands continues to be fully immersed in the moto world. (Roland Sands/)
Then there are the 300 or so vintage and modern bikes that'll be scattered across the manicured lawn, covering more than a century of motorcycling. In past years, the Quail Motorcycle Gathering has included everything from WWI and earlier restorations to modern racebikes to even custom electric builds, and this year looks to continue that tradition of inclusiveness.
Related: Roland Sands New Custom BMW R nineT Is A Blast From The Past
The show will take place on the pristine grounds Quail Lodge & Golf Club in Carmel, California.
Tickets are available online at quaillodgetickets.com. Learn more about the event at signatureevents.peninsula.com.